At Brainius, they have two prayer options for children. A smart prayer rug that sounds to teach children how to recite prayers and a prayer rug is a safe, comfortable memory foam material with an attractive design.
Myfirstsajadah, your little one's first prayer
Many are still looking for their children's first prayer mat. Whether it's a gift for a birthday, to encourage or encourage to learn prayers, children still do not have their own prayer mats, or prayer mats to learn prayers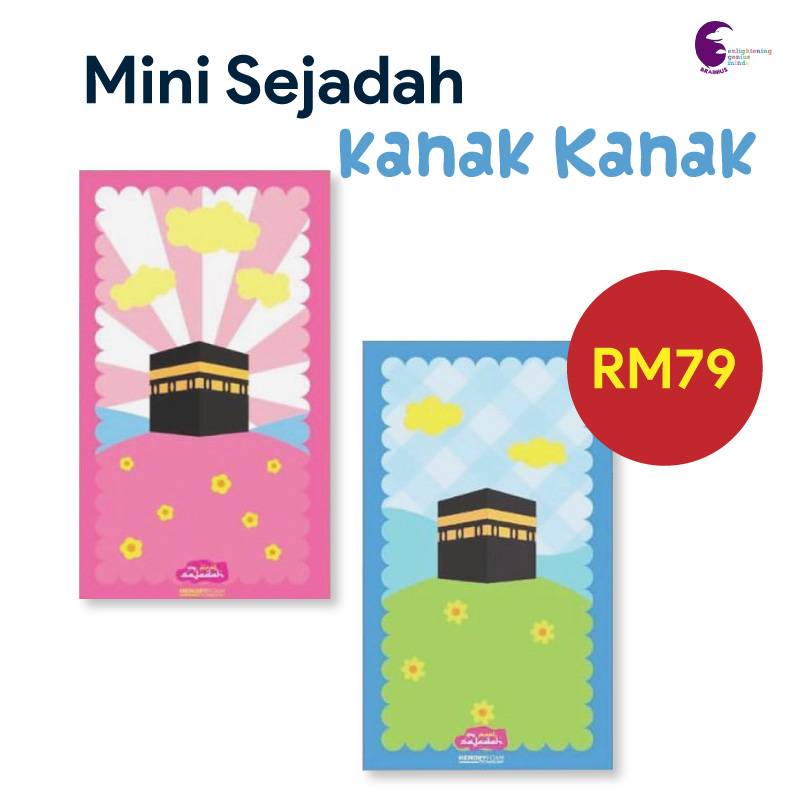 Myfirstsajadah is the FIRST children's prayer rug in Malaysia to use memory foam material as the basic material for the prayer rug, combined with soft flannel will make children happy and comfortable when learning to pray.
Material from memory foam, soft and comfortable

Anti -slip, xbegerak2 prayer mat position

Various soft color options for the little one

Packaging like a gift box

The first big children's prayer mat

Less head blows for children
Also now myfirstsajadah there are 3 variations of options according to age, from 0 to 17 years. So for children who are at home, who are growing up to learn prayers, can get myfirstsajadah now
Types of sejadah:
Mini sajadah

Sajadah Early Age

Sajadah Kids

Children's smart sajadah
For more information about Sajadah Kanak Kanak, please visit https://www.brainius.com.my/