Embarking on a new career journey brings both excitement and challenges, promising a sense of profound fulfillment. Nevertheless, understanding the necessary steps to achieve your objectives can sometimes prove elusive. Venturing into uncharted professional territory can feel like a job in itself, necessitating a wealth of available resources to steer you in the right direction.
If you're interested in becoming a PLC programmer, we can help you discover some of the key skills you need to be successful, how to get proper training, and what you should expect from this in-demand profession.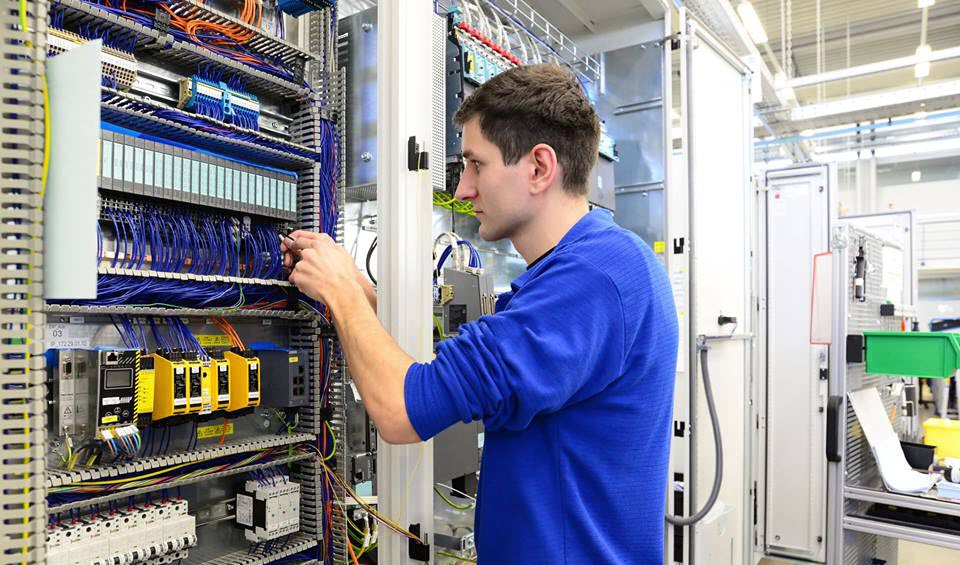 What Skills Do PLC Programmers Need?
PLC programmers find themselves in diverse sectors, each demanding distinct skills and qualifications. In manufacturing, for instance, an automotive industry PLC programmer may need an extensive understanding of industry-specific technologies like palletizing systems, automation, and potentially hazardous materials. Conversely, PLC programmers working as field service technicians might encounter a range of customer service responsibilities alongside their primary duties involving repairs, troubleshooting, and installations.
Regardless of the chosen career path, every PLC programmer must possess essential skills. Among these are soft skills like analytical thinking, effective communication, problem-solving abilities, and adaptability to dynamic environments. On the technical front, expertise in programming, ladder logic, PLC troubleshooting, and relevant specialized technologies is imperative.
Ladder logic is one of the most common programming languages used by PLC technicians and is integral to designing and implementing PLC functions. It will be essential for installing, maintaining, and troubleshooting any PLC that you work with. Additionally, learning about ancillary technologies relating to PLCs will be something that happens consistently and is integral to advancing your career. This can include gaining a better understanding of SCADA systems and human-machine interfaces while also developing better dexterity and scientific proficiencies.
This list is by no means extensive, but it gives you an overview of just a few of the things you need to be knowledgeable about if you want to become a PLC technician. 
What Are the Educational Requirements?
Discover the essential skills to become a PLC programmer – acquire them through a bachelor's degree in electrical engineering or computer science for theory-based learning or opt for vocational training for hands-on experience in less time.
After obtaining a bachelor's or master's degree, some individuals opt for vocational training to gain hands-on experience and enhance their skills as PLC programmers. Employers often demand practical experience with popular PLC control systems like Allen-Bradley, Siemens, Omron, Mitsubishi, and GE-Fanuc, which can be acquired through such programs, offering invaluable working experience for job seekers.
What Does a Typical Career Path Look Like?
Entry-level PLC jobs typically involve programmers helping engineers and designers create new programs, or they're asked to assist in improving current programs within a PLC. As an entry-level PLC programmer, you'll apply the hands-on learning gained through coursework, writing schematic diagrams, working with automation processes, and collaborating with specialists in the field. 
There is also usually room to grow within a company, so instead of applying for further education, many programmers will look for internal growth opportunities. Because PLC programmers are in such high demand, there are plenty of job opportunities out there. Companies are always looking for trained PLC programmers, so the first step to achieving your goals in this industry is developing your skills.
For more information about Omron PLC systems, please visit https://www.hydrotrent.com/