Security services play a critical role in keeping people secure in public places. Security officers are responsible for keeping each day operating efficiently and safely in a school, office complex, or retail mall. While they are frequently likened to police officers, it is crucial to recognise the contrast between the two. Both are critical to public welfare in these huge, congested areas.
The primary contrast between police officers and security personnel is that police officers are usually called in after an incident has happened. Whether it's stealing, violence, or a break-in, the cops are summoned to the site after the issue has already begun.
Security guards, on the other hand, are present to prevent such incidents from occurring in the first place. Their primary job is not to respond to criminal threats in the absence of law enforcement, but to dissuade it simply by being present. Criminals are less likely to attack a location with engaged, active security officers. However, if a crime is committed or an issue grows, they are trained to intercede until the police come.
When you consider that the primary purpose of a security agency is to prevent issues from occurring in the first place, their job becomes evident. Here are some of the responsibilities of a security service that demonstrate how necessary and successful they are.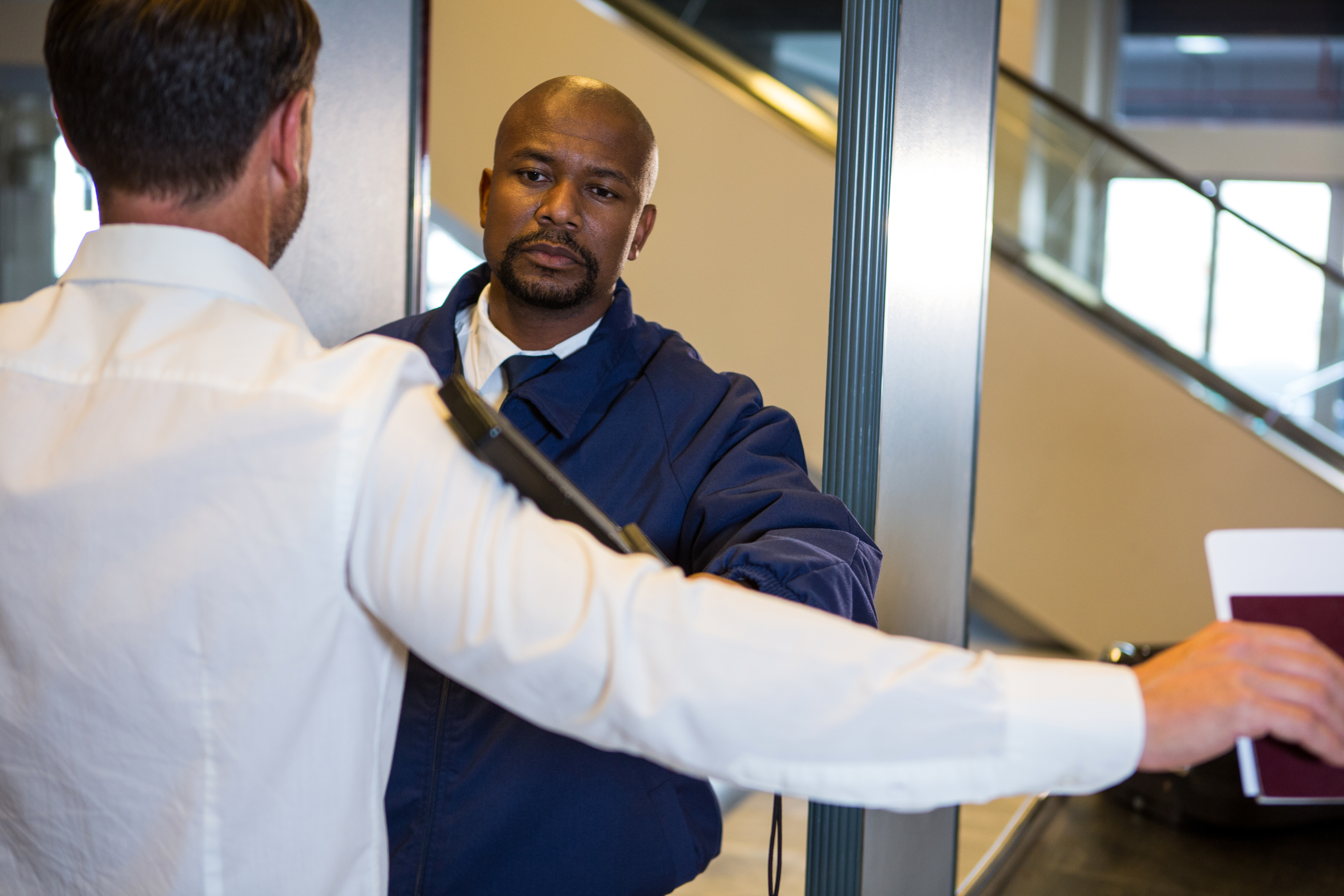 One of the most basic things that members of a security team must perform is to be visible. This includes mobile security guards, as well as those who handle checkpoints and gates, verify IDs at building entrances, and monitor the CCTV system. The presence of a security guard who is actively on the job can be sufficient to prevent a crime from occurring.
The presence of a security guard deters most thieves, shoplifters, and vandals, but only if the security personnel are diligent. If someone is planning to commit a crime and is scoping out the area, seeing security officers napping on the job, missing security patrols, and having their backs to CCTV isn't going to discourage them.
Guards must be vigilant in order to be effective. A skilled security guard sees, hears, and smells everything and can detect anything out of the ordinary. They can detect suspicious behaviour in visitors, detect new sounds, and even smell if there is a gas leak.
Maintaining and Monitoring Order
Of course, crisis circumstances do not arise on a regular basis. The majority of a security service's task is to ensure that things run smoothly and safely on a daily basis. The type of monitoring they do is mostly determined by the regulations established by management, although security guards are normally in charge of knowing who is in the building. This may be accomplished by verifying IDs, requiring guests and visitors to sign in or get passes, and even checking staff IDs when they arrive at work.
Any occasion or gathering that brings together a big number of people in one location should have a team of security personnel working together to keep order. Whether it's a convention, a presentation, a conference, or even a celebration, security service personnel understand how to spot possible problems and prevent them from occurring.
Responses and Reflexes
When something suspicious occurs, a security guard must respond swiftly and must always be ready to act at a moment's notice. Obviously, not all circumstances necessitate the same level of urgency; this is why it is equally critical for security professionals to conduct rapid and precise evaluations in order to provide the optimal reaction.
Most of the time, security guards may defuse a situation by indicating that they are there and paying attention, or by intervening early on before things escalate. It's sometimes as simple as strolling by at the perfect time. Sometimes it takes a bit more subtlety.
Even if the guard is able to bring the situation under control and everything appears to be back to normal, it is critical to stay on high alert. It is also critical to follow the chain of command and disclose these concerns to the appropriate individuals in order to prevent them from recurring. Typically, this entails informing the management, reporting to a supervisor, or alerting the police or emergency services if necessary.
It's also critical for a security officer to know when to call for aid in the midst of a tough scenario. In the event of an armed robbery or the use of lethal weapons or force, the security officer's first call should be to the police. Often, involving law police as soon as possible can avert property damage and even save lives.
Other responsibilities
Security services are often relied upon to educate their companies on how to prevent potentially hazardous circumstances. The simplest method to accomplish this is to report on real-world incidents that were seen and may have resulted in difficulties. Employees who are slack about displaying IDs, or guards who do not ask visitors to sign in, may pose a greater security risk. Security guards may also be relied upon to teach employees on what to do in the event of an armed intruder or evacuation protocols in the event of a fire.
And keep in mind that the security job does not cease when the business day does. Many schools, offices, and other facilities have security guards on duty overnight to keep an eye on things and ensure that nothing goes wrong when the premises are unoccupied.
For more information about security guard provider Malaysia, please visit https://bluei.my/