H.H. Precision Mould Sdn. Bhd. (HH) is one of the leading plastic injection mold making manufacturers in Malaysia.  HH has over 40 years of experience in the manufacturing of Pipe Fitting, Automotive & Home Appliance, Electronic, Air Filter plastic injection moulds.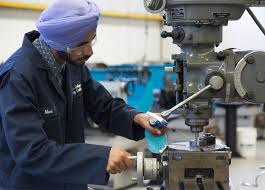 In H.H. Precision Mould Sdn. Bhd. (HH), they have a team of experience and highly trained plastic injection mold makers who equip with cutting edge technology, and consistently emphasis on quality of the plastic injection moulds.
These enables us to successfully complete even the most challenging of custom molds.
They offer 250,000 man-hours per year of grinding, conventional ,CNC milling and lathe, EDM, and Wire cut EDM services.
Their  in-house mold makers understand the importance of quality and delivery. To meet these goals, each mold making process is carefully planned in order to provide the most efficient and accurate manufacturing approach.
All tools design and machining is completed in house by H.H. Precision Mould Sdn. Bhd. in house tool research and developer team and mold makers.
Their manufacturing capabilities are strengthen by a registered quality management system (ISO QMS) to ensure the their customer's tools meet the standards for mechanical function, tolerance, surface finish and product requirements.
For more information about Tool Making, please visit https://www.hhmould.com/services/tool-making/