The key advantage of roof ventilation is that it regulates the temperature of your roof cavity, preventing it from heating or cooling the rest of your building. If you live in a house with an unventilated roof, the air conditioner will have to work harder to keep you comfortable. Since air conditioning uses a lot of energy, roof ventilation can help to improve your home's energy efficiency and keep your bank account healthy in the long run.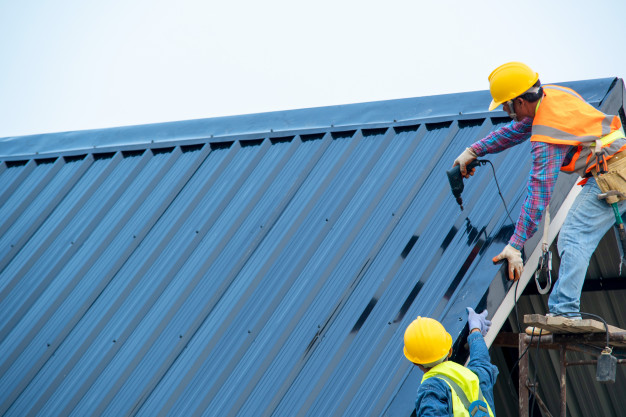 Roof ventilation often keeps damp air from settling in the roof cavity, which can lead to highly warm conditions and water leaking from the rafters. There's a huge concern if it's raining on your house! Wood and other building materials accumulate water, which will potentially jeopardise the structural stability of your home2, as well as produce swatches of stinky mould. Termites like humid surroundings as well, and they can be a major concern if they come into your home.
Finally, roof insulation prevents warm air from entering the rest of your home, and by keeping your roof cavity well ventilated, you can shield your insulation from crippling amounts of humidity.
Important roof ventilation considerations
There is no doubt that roof ventilation works, but for it to be reliable, certain main factors must be considered.
Ventilation and fan placement
It's fair to say that we like to cool our homes rather than heat them. As a result, because warm air rises, our extraction fans are ideally positioned in the highest areas of the roof, where they can easily suck up already-rising air and remove it from the roof cavity. As previously said, intake vents should be located under the darkened eave of the roof, where the air is marginally cooler.
Dimensions of inlet and outlet vents
Your inlet and outlet vent sizes can be determined by the size of your roof cavity. Larger inlet and outlet vents that can accommodate more volumetric flow are needed for larger roofs. It is suggested that you strive for ten air changes per hour in your roof cavity.
When outlet vents/fans are powered, they are more powerful. These may be solar-powered or connected to the property's electricity. Indeed, certain solar-powered vents are thought to be twenty times more powerful than a normal whirly bird, rendering them an efficient way to collect warm air from a roof cavity.
Vents with comparable inlet and outlet sizes
Given that airflow circulates the air in your roof cavity, it's important to get an equal volume of air coming in and going out. If you have a big vent letting in a lot of air and just one outlet vent extracting it, the air will not flow as easily, disrupting temperature control. In order to instal efficient ventilation in your house, you must first understand the airflow (volumetric flow) rate of your inlet and outlet vents and align them as closely as possible to ensure a good balance.
Roof ventilation is an essential aspect of home climate management. Ventilation is an easy way to control the temperature and humidity of your roof by refreshing the stale air in it, meaning that the rest of your property remains pleasant and summer months.
For more information about roof ventilation, please visit https://www.yarkermetalroof.com.my