PVC pipes, perhaps one of the most ubiquitous and adaptable forms of plastic piping, have been in use for over 80 years, serving a wide range of applications in a variety of market sectors all over the world. PVC pipes are particularly sturdy and durable when compared to metal piping, with perfect corrosion resistance and no chance of succumbing to thermal expansion or contraction. Economical and durable, these pipes are available in a variety of diameters with a variety of fittings and may be used for both warm and cold water applications depending on the PVC variation.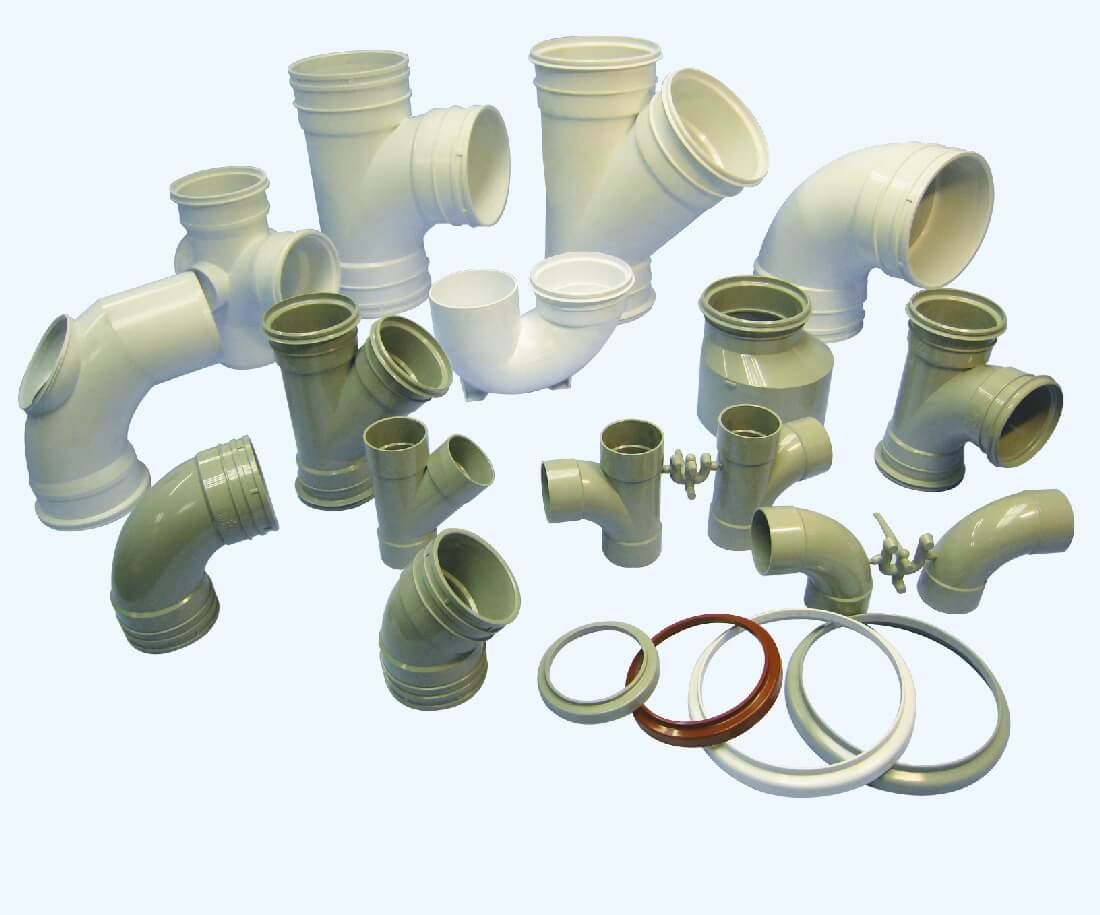 What is PVC Pipe Used For??
PVC pipes are extensively utilized in the construction of sewage pipes, water mains, and irrigation systems. PVC pipes are easy to install, lightweight, sturdy, and durable, as well as easily recyclable, making them cost-effective and sustainable. The smooth surface of PVC pipes promotes quicker water flow because it has less friction than piping constructed of other materials such as cast iron or concrete. PVC pipes may also be made in a variety of lengths, wall thicknesses, and diameters in accordance with international sizing standards such as DIN 8061, ASTM D1785, and ASTM F441.
How are PVC pipes manufactured?
PVC pipes are made by extruding raw PVC material and usually follow the same stages as standard pipe extrusion operations:
Raw material pellets/powder are fed into the PVC twin screw extruder.

Multiple extruder zones are melting and heating at the same time.

Extruding material through a die to form a pipe

The shaped pipe is cooled.

PVC pipes are cut to the required length.
Despite having a comparable manufacturing technique to most plastic piping, PVC pipes have inherent properties that provide significant hurdles to pipe makers in terms of both production and market positioning.
The Difficulties of Manufacturing PVC Pipe
Extruder Friction Has Increased
PVC extruders are subjected to high levels of friction and stress due to the nature of PVC material. This implies that, in order to ensure a long service life, PVC pipe manufacturing lines must employ specialist extruders with a twin screw extruder design and sturdy construction materials that can endure the hard PVC extruder working conditions.
Differentiating Yourself From Your Competitors
Because PVC pipe is one of the most often utilized forms of piping, producers compete fiercely. It is consequently critical for PVC pipe manufacturers to distinguish themselves from their rivals, both in terms of delivering consistent product quality and offering a diverse selection of goods at reasonable costs. Such difference can only be accomplished by utilizing world-class production equipment that increases productivity while minimizing costs and can create a wide range of PVC pipe diameters. A variety of effective turnkey solutions that ensure this type of efficient operation, such as equipment with integrated Industry 4.0 functionality, advanced connectivity, ease of integration, and multi-layer die heads that maximize savings
Providing a Wide Range of Products
PVC pipes are available in a variety of sizes and diameters, as well as a variety of fittings for each size. As a result, it is extremely desired for PVC pipe manufacturers to offer a diverse choice of products to the market. PVC pipe manufacturers provide a large range of ready-made PVC pipe fittings in a number of types and sizes, assisting you in bringing your items to market with a comprehensive family of PVC piping products.
For more information about  plastic pipe fittings, please visit https://www.hhmould.com/